Coach Training
---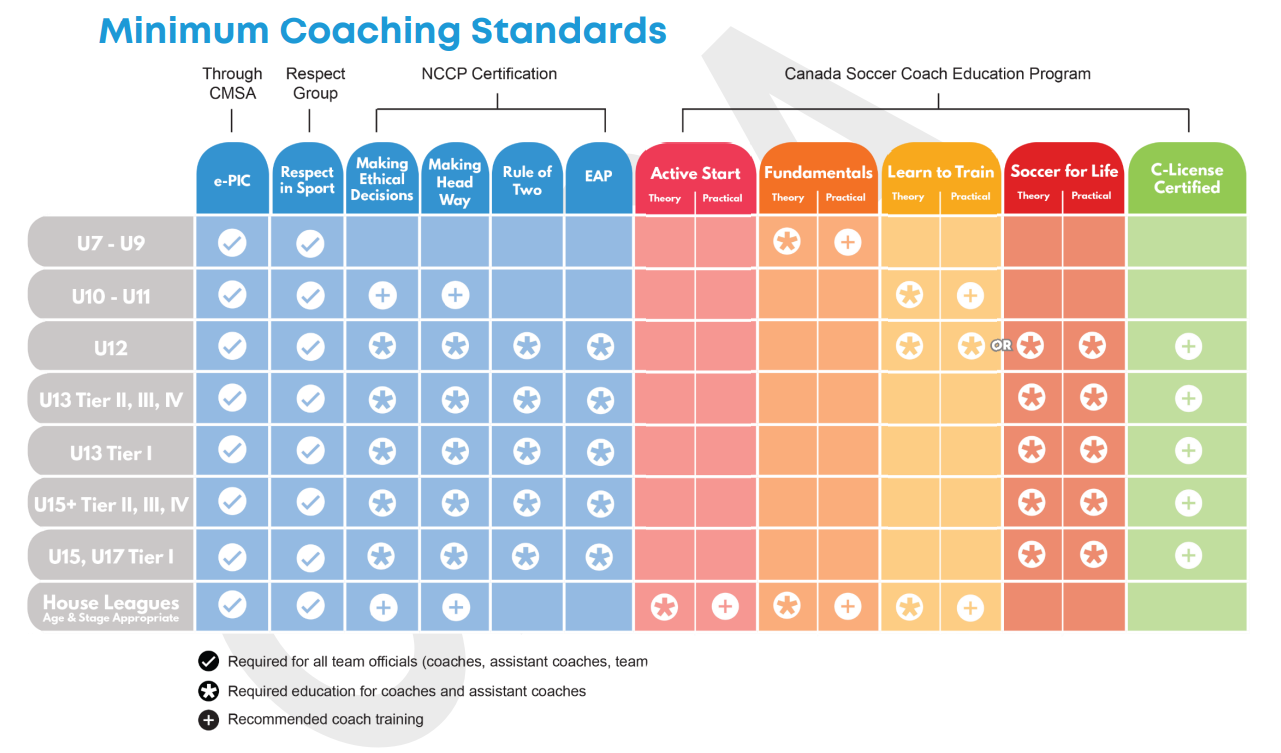 The Locker
The Locker is the online NCCP database and e-learning portal available to all multi-sport coaches across Canada. Your completed courses will be stored here.
NCCP Theory Courses
Below are the links to the different theory portions of the training.
Respect In Sport
Everyone 16 and older who is a regular member of the coaching team, a Junior Coach or Supervisor, or a a regular volunteer must have RIS. Please contact SSA at Info@strathmoresoccer.ca to ask for a key for RIS.